dApp Weekly Updates 📰🚀 #4: May 24
Strong week for Ethereum in terms of dApp growth
Hey Everyone,
This is the fourth issue of the Token Valley dApp newsletter aiming to give updates on the latest news on decentralized applications (dApps) across various platforms (EOS, Ethereum, Tron, etc.). Let's get right to it:
📺 dApp News
🤹 Tweets of the Week
💰 Market Review
This week, EOS, ETH, and TRON all mirrored Bitcoin's movement with EOS swinging with a notably greater intensity. EOS and TRON performed against BTC for the 2nd week in a row after weeks of under performance, with ETH losing out only slightly this week. Markets appear to be stabilizing after a short panic, hinting at healthy growth.
✨ Token Valley's dApp Pick of the Week
Our pick of the week is SportBet.one
This sports betting dApp allows users to bet on sports inducing Basketball, Baseball, Soccer, Tennis, Hockey, Football, MMA, Boxing, eSports, Cricket, and AFL across dozens of countries. It requires no ID verification, runs on EOS, and allows users to stake SBET tokens. We tested it this week with excellent results. Note: You can use it with Scatter or with EOSLynx Mobile Wallet.
If you try it out, tweet us your thoughts @Token_Valley
👨‍💻 Token Valley Posts
We put out a Medium article about Steemit written by our analyst Alex. In it, he examines the Steemit platform at length. It can be found here:
This article also spawned two tweets from us:
/1 Alex considers the lessons learned from Steem and makes suggestions for those creating blockchain-based social media platforms whether they be
Block.One
or someone else. Blockchain makes it possible to make social media into a transparent public utility!
Block.one - High Performance Blockchain Solutions
Block.one is an open-source software publisher providing end-to-end solutions to bring businesses onto the blockchain from strategic planning to product deployment.
block.one
🏦 Token Valley News
Our sponsorship options are now in Beta! They are as follows:
Free Listing (free): We post a logo, description, our ratings, and one screenshot
Complete Listing ($99): Everything as the Free Listing, but the listing will also have several pages of information on subjects such as multiple screenshots, Instructions, Functionality, Token Mechanics, Issues, and Final Verdict. Like this.
dApp Pack ($249): Everything as the Complete Listing. We will also write a Medium Article or similar about your dApp and Tweet it out. This may or may not have some direct input from you, but it is different from a sponsored post that you write. You should not expect this to be a glowing propaganda review of your project, but a real, legitimate, and practical commentary/analysis by a qualified analyst. You are paying for the analyst's time, not our advertising space.
As mentioned in last week's letter, our dApp submission form is live. We will list (almost) any dApp that anyone submits here. Tell your dApp friends!
As far as transparency with sponsorship goes, we have that covered too! We have just published our Conflict of Interest Policy. Take a look, we are proud of it!
If you want to be among our first sponsors (or just want your dApp listed for free), email us at info@tokenvalley.com. If you find value in our newsletter & project, please sign up and share/retweet!
🤖🤣 On the lighter side..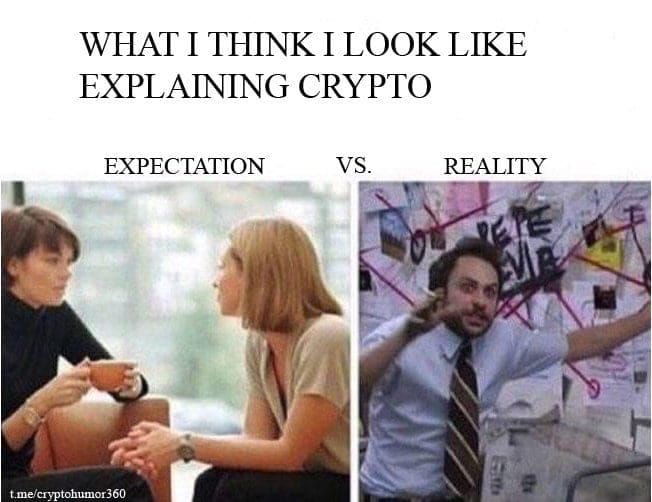 Thanks!
Token Valley **
Create an account at www.tokenvalley.com and send us critical feedback.